Community Projects
Some of the projects I am most proud of are:
Saving Community Tax Dollars— I'll work hard to be a good steward of your tax dollars. An example of this work is my efforts for the new Fridley City Hall.  The Fridley City Hall went through their entire process and was approved and scheduled to start construction when at the last minute, there was opposition. The opposition had good language, but it was misleading and would have cost residents millions of dollars, leaving Fridley with an inadequate facility for the fire, police, and residents.  This building did not have accessibility for wheelchairs, lacked the infrastructure to have 21st century technology, and had several police staff working out of closets.I led and organized the community campaign in support of the new City Hall. Our campaign was successful and allowed construction to start on time, saving taxpayers millions of dollars.  
This success has earned me the endorsement of Fridley Mayor, Scott Lund, the entire Fridley City Council, Representative Connie Bernardy and former Senator Barb Goodwin.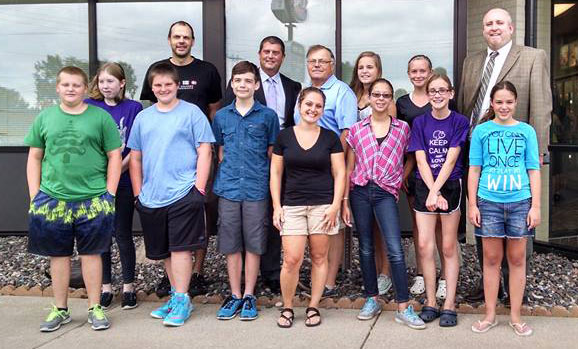 Education— I co-founded and organized the group, Fridley TRIP.  Fridley Middle School offers a biannual trip to Washington DC. Many families wanted to participate but struggled financially to send their students. (Fridley has a 65% free and reduced lunch rate population).  I organized and led parents to participate in a year of fundraising activities. At the end of the year, over $10K was raised for these families and a scholarship fund was made for future students.
Mental Health and Addiction— As a board member for Mercy Hospital Foundation, I have been part of community engagement groups to discuss the new and changing services at Unity.  As a board member, I help educate our county about available Mental Health and Addiction services, providing a better understanding and more compassion about mental health issues.  
Financial expertise— I also serve on the Grant Review Committee for the Mercy Hospital Foundation which oversees an annual budget of $2 million a year.  This $2 million is allocated between direct patient care, staff education, capital campaign and community outreach. It has been my job for the last four years to evaluate and make decisions about the most efficient and effective areas to fund.  
Recognition
2012 – Friend of Youth Leadership Award  for "Innovative Funding Leadership" from The Youth Intervention Programs Assn (YIPA) for my work with the Lee Carlson Center for Mental Health & Well-Being. Patty Wetterling won in the Legislative category.