New Anoka County Commissioner to be sworn-in on Tuesday, January 8th after 64 years in District 4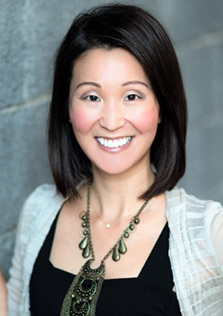 Anoka – Mandy Meisner of Fridley will be sworn-in as the next Anoka County Commissioner on Tuesday, January 8th at 8:00am at the Anoka County Government Center on the 7th floor. She fills the seat of retired Commissioner Jim Kordiak who held the seat for 32 years following his father, Al Kordiak who served 32 years.
Meisner has been serving Anoka County as a community service leader for the last decade. She ran her campaign as a connector and collaborator, promoting jobs in the trades, mental health and addiction issues, and community development.
She will be sworn in by House Representative Connie Bernardy on a copy of the constitution. She will be the first person of color elected on the Anoka Board and the first Asian-American County Commissioner in the state of Minnesota and shares the distinction being the first Asian-American County Commissioner elected in the state of Minnesota with Hennepin County Commissioner, Irene Fernando.
For more information: Contact Avonna Starck at 612-423-6939 or avonna.caroline@gmail.com
Local Community Activist Enters Race For Anoka County Commissioner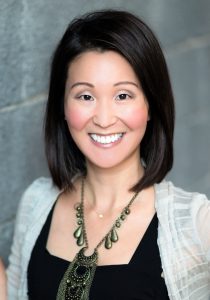 MARCH 6, 2018 – FRIDLEY, MN – Mandy Meisner, who currently serves as Community Relations Manager with North Metro Mayors Association, has announced she is seeking to become Anoka County Commissioner in District 4.
Current County Commissioner Jim Kordiak of Fridley is not running for re-election. Together with his father, Albert Kordiak, they have represented the southern portion of Anoka County on the county board for 64 continuous years.
Meisner said her three primary goals are:
Build relationships between civic and community resources to promote economic growth;

Recognize and represent the changing diversity of Anoka County; and

Support a vibrant Anoka County through job creation and elevating educational opportunities.
"Being an Anoka County Commissioner has always been of interest to me because it is truly the most productive way to bring civic and community resources together to build a greater whole," Meisner said.
"I am a community activist. I have never thought of myself as a politician, which is why I know I am the right choice to work hard for all of Anoka County."
"Mandy Meisner is super engaged in the community and already makes a difference in the lives of residents, students, and families," said Rep. Connie Bernardy. "Mandy will hit the ground running as the next Anoka County Commissioner of Southern Anoka County."
The four primary areas where Meisner said she wants to work are:
Jobs

Public Safety

Mental Health and Addiction

Community Development
"My current position with the North Metro Mayors Association, has allowed me to learn about city operations, policy creation, and how to work effectively within the legislative process," Meisner said.
"Most importantly, I listen to the goals and challenges of businesses and nonprofits in the north metro." The North Metro Mayors Association is a civic nonprofit organization comprised of 14 cities and 20 community partners.
In addition to her work with North Metro Mayors Association, Meisner has been involved in:
Twin Cities North Chamber; Public Policy Committee member

Alexandra House Hope Gala Committee; committee member and weekly volunteer at the

women's shelter

Mercy Hospital Foundation; board member, Grant Review Committee member, Crystal Ball

Committee member.

Fridley TRIP; co-founder and middle school liaison.

Fridley Police Community Advisory Group; member.

Lee Carlson Center for Mental Health; founded and co-directed "Dancing With Our Local Stars"

and "Anoka County's Got Talent" fundraisers.

Team Fridley Roof Raiser; fundraiser for Lee Carlson Center

Fridley 49er Days Event Committee; managed marketing/public relations and logistical planning.

She also founded the event's Pie Baking Contest.

Our Young Addicts; guest blogger, built a partnership with OYA and Allina Health.

Southern Anoka Community Assistance Hops for Hunger; Event Committee member.

Headshots for the Homeless
Among Meisner's early supporters include:
Scott Lund, Fridley Mayor

4 Fridley City Council members

Representative Connie Bernardy

Matthew Boucher, Spring Lake Park High School Principal

Dave Rudolf, SACA Food Shelf Manager

Avonna Starck, Fridley School Board

Donna Prewedo, Fridley School Board
Meisner and her husband Ross have two children and live in Fridley.
Anoka County Commissioner District 4 comprises all of Columbia Heights, Hilltop, Fridley and part of Spring Lake Park.
# # #